Hello lovelies,

Here's my share on Get It Easy Dual Brow Pencilcara, a 2 in 1 pencil and mascara for eyebrows.

-*-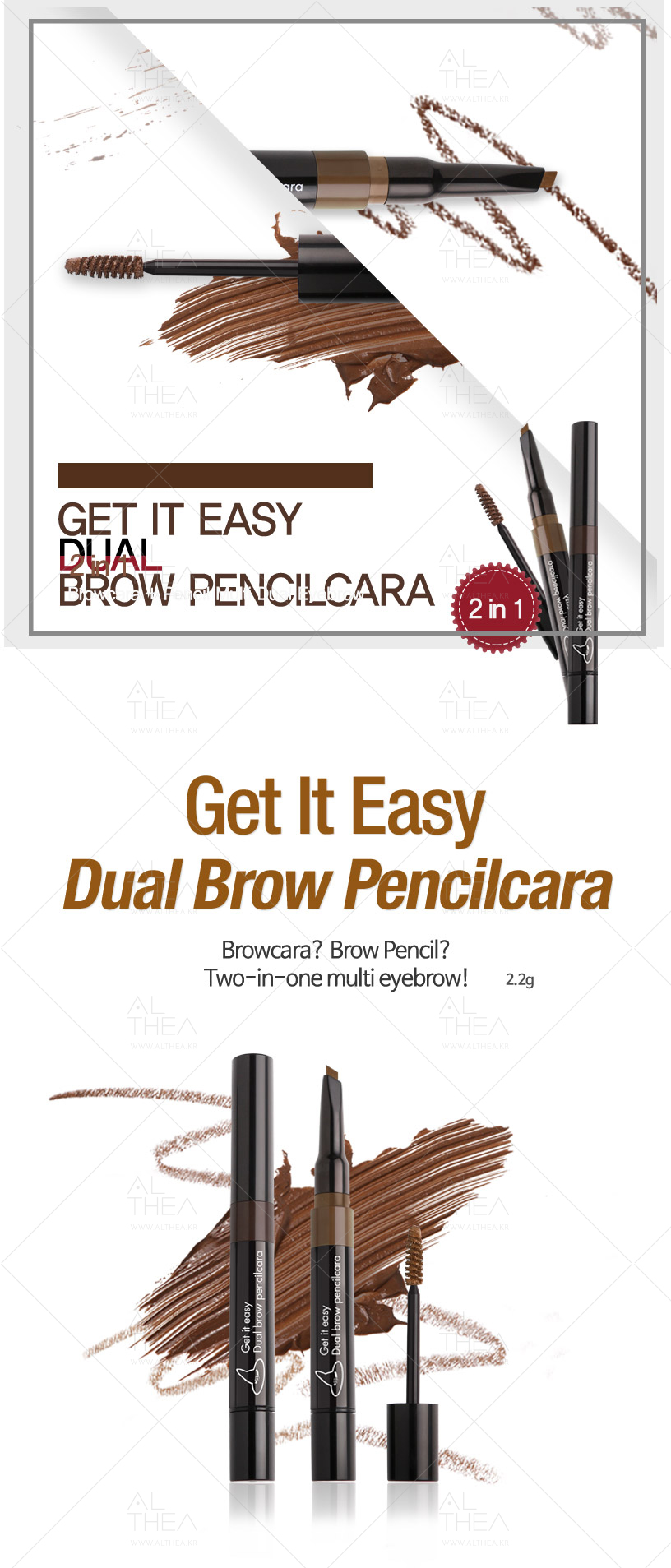 I got mine from Althea (

http://id.althea.kr

)

Use it daily to help my brows to stay in shape and color too. Mine is in Rich Brown.

-*-




Above is my brows before anything is put on, and below is after the pencil.

It was very easy to be use and smooth too. There's no brush attached on the duo, so I still need to use a separate brush to help tidying up.

-*-


The automatic pencil made my life easier, I don't have to use a separate sharpener and the triangle tip made application better and finer too.

-*-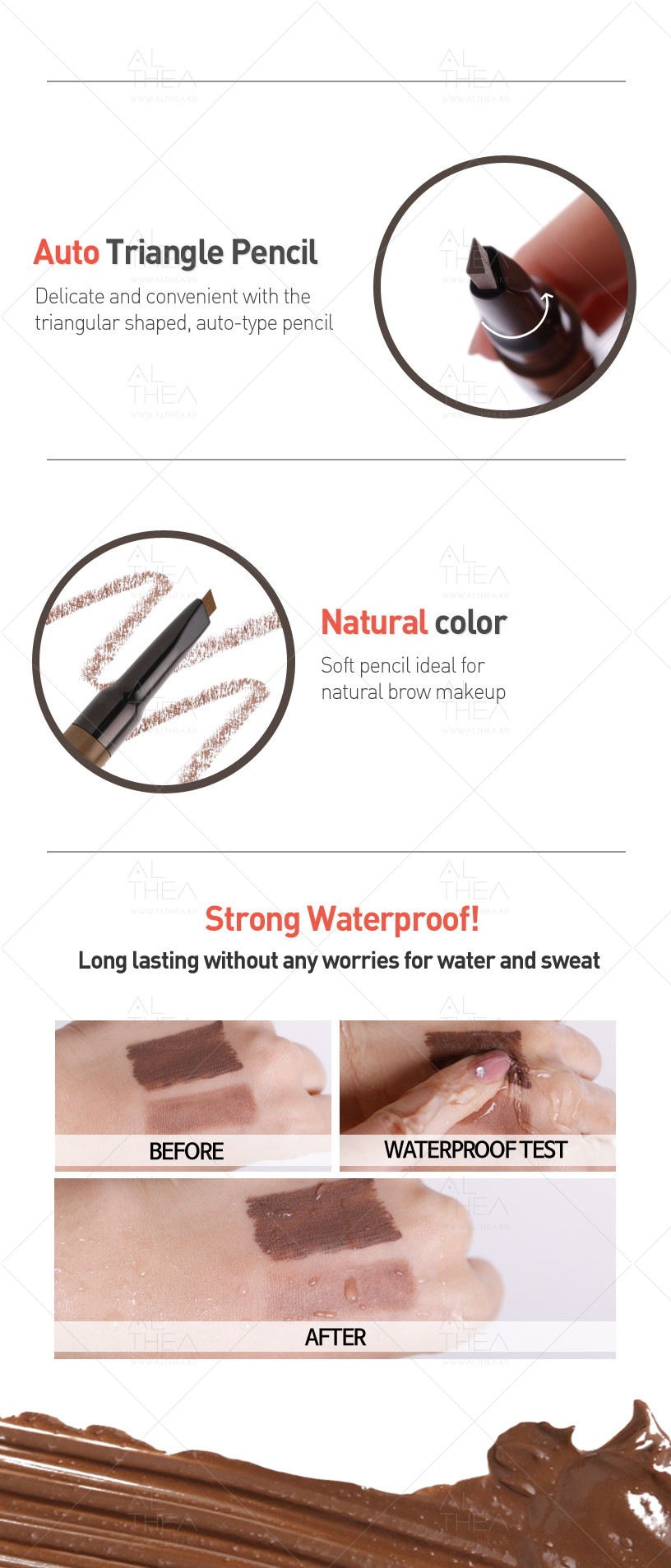 Below is after using the mascara, it help enhance the color and every hair on the brows are coated in the same shade as the rest of the brows.

Very easy to be used as well and it made them stays longer and resist water too.

My brows stays that way for the whole day, I don't have to be worry about rain nor sweats as it stays untouchable.

-*-

Overall,

A brilliant product consist of pencil and mascara in one. The triangle shape is perfect to create a thinner line to draw the outer side of the brows, I still need to use a separate brush to help the inner side brows to blend better.

The mascara is perfect as it gives coats to each hair strands, made them uni-tone, waterproof and stays on for the whole day.

Clean it gently with a good makeup remover such as cleansing oil as soap and water wont thoroughly cleans the formula.

Watch out, they are waterproof after the mascara is applied but not really rub-proof.