Hello everyone,

This is a product from Rene Furterer, my favorite brand for hair care products that always pays attention to scalp as the beginning of a healthy hair.

This time, I'm going to review a product that made for the hair, the KARITE collection consist of conditioners and this leave in is one of them.

-*-
A sleeping mask for the face is sold everywhere around the world now, Rene Furterer also develop one 'sleeping mask' for the hair. An overnight leave in mask. A product that is made for dry to very dry hair.

-*-
HOW TO APPLY YOUR PRODUCT
Before bed, work a dab into dry or towel-dried hair, smoothing it through the length and ends of your hair.
Leave treatment in overnight. Does not stain pillows.
Upon waking up, style your hair, shampooing first if necessary.
Frequency of use: 2 to 3 times per week.


-*-



Made from ingredients such as
Extract

Shea
As a sacred tree in West Africa otherwise known as the 'butter tree', Shea has been renowned since time immemorial for its unrivaled richness in nourishing ingredients. This amazing regenerating active ingredient nourishes the hair deep down to help it regain its natural beauty. Its distinctive oil has exceptional absorption. Over the course of 30 years, René Furterer has built up a solid understanding and complete mastery of this legendary active ingredient. In 2012, René Furterer established the new KARITE ETHIQUE network in Burkina Faso, ensuring its supply of Shea is ethically produced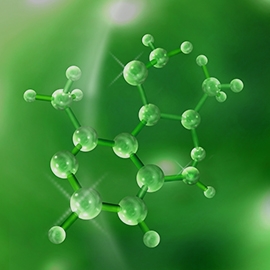 Phospholipids
Imitating the lipids that make up cell membranes, Phospholipids penetrate deep down to reconstitute the lower layers and boost cell exchange, which is a source of life for the hair and scalp.
-*-



Every little details are provided on the box and at the packaging, I find them both reassuring and signs of a safe product to be used.

-*-


This is the lotion, it's like a creamy lotion, a yellow with a hint of green. They look so simple yet as usual, so fragrant and I love the citrus and green floral aroma. It made my night time super relaxing and comfortable. I can smell it all night long and it brings sensation to the nose. I feel like I doze off in a spa.

The hair become instantly softer and much more manageable, I feel like I want to use it every day and everytime. My hair has become so dry due to the bleach and recent coloring, my hair needs Karite.

-*-



The reason why this product is so fragrant is none other than Rene Furterer only uses natural ingredients and the concentrate of these ingredients become so 'thick' that they also increases in terms of scent. Imagine having an extract of one lemon to 100 lemons, 100 lemons would definitely smells more aromatic and fragrant than just one. This is what happen when Rene Furterer gathers the ingredients and making concentrate with these beautiful oils for our hair. The effectiveness and efficacy is as vivid as the aroma.

-*-




Above is the condition of my hair before using the product as an overnight treatment.

Then, I'm using Karite Overnight Nourishing Treatment Leave In, sleeps with it's wonderful concoction left on the hair without the need to rinse it.

Waking up, I shampoo my hair and condition as usual, I've notices the differences, when shampooing, usually the ends are so rough and dry. It tangled everywhere. Using the overnight leave in treatment made my hair detangle, fragrant and much softer than before, like it's more alive and radiant than before, and this is just from the first usage.

-*-




Using the product also hassle free and doesn't leave a stain anywhere, not on my clothe, not on the pillow case nor beddings, it is clear and stays on the hair only. For my slightly long hair, I need around 1 small cherry size lotion and I do pay attention on the ends to the mid part only. Avoiding the scalp. The treatment also stays clear from my skin (aka facial skin nor neck), they don't stick nor feels greasy. This is a pure comfort all the way.

-*-




Above is the result from the first usage. The hair appears less damaged and still airy. The treatment doesn't weight down on the hair but gives ample volume and of course, nourishment.

-*-

It add shine and body to the hair as well. They look better than ever before, I love using the product again and again.

-*-


Thank you so much Rene Furterer Indonesia, don't forget to get yours at major department stores and pharmacies.